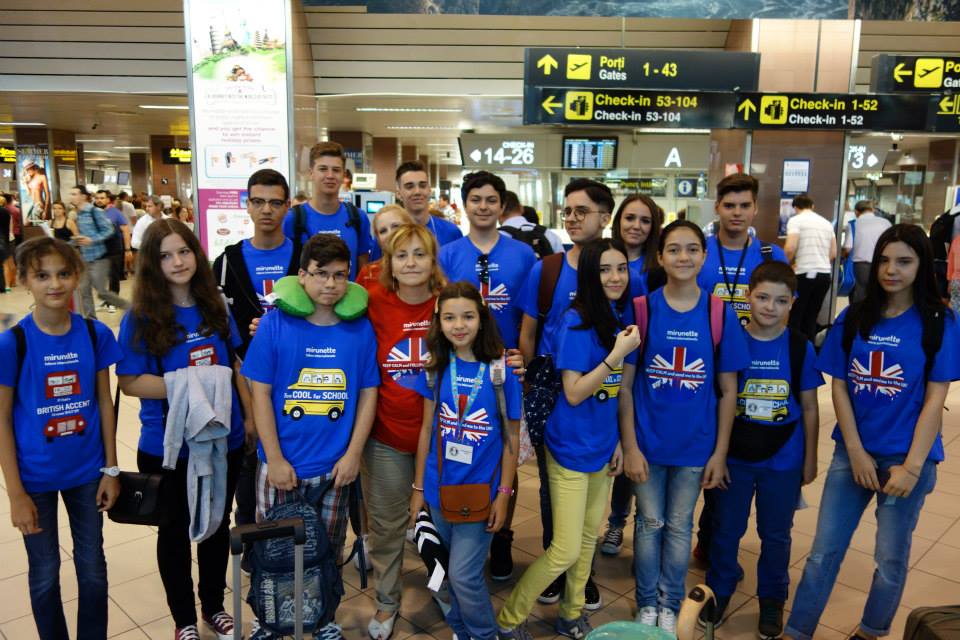 Dragi parinti,
Visul nostru s-a indeplinit, am ajuns in Londra!!! 😀 Revenim in scurt timp cu multe fotografii si povestiri despre frumoasele experiente din tabara de la University of East London. Londra este un oras superb, iar Universitatea este impresionanta!
Toate fotografiile noastre le puteti vedea pe Facebook in albumul dedicat taberei de limba engleza din Anglia, University of East London – AICI! Stay tuned! 😀
Aurelia A. – insotitor de grup tabara de limba engleza Anglia, University of East London. 
University of East London este una dintre cele mai bune Universitati moderne de cercetare din Marea Britanie, avand elevi de peste 120 de nationalitati. Programul taberei de limba engleza se desfasoara in campusul Docklands al Universitatii, intr-o zona foarte moderna din estul Londrei, dar si cu un peisaj superb asupra raului Tamisa. Millenium Dome, Canary Wharf si Olympic Park sunt doar cateva locatii renumite din zona de est a Londrei.
Campusul Universitatii a fost renovate complet, in urma unui program de dezvoltare de 170 milioane lire. Tabara de limba engleza include numeroase vizite in Londra, dar si 2 excursii de o zi intreaga in Brighton, Cambridge, Oxford sau Canterbury.
Doresti o tabara in Anglia? Contacteaza-ne si te vom indruma sa faci alegerea potrivita.