Dragi parinti,
Iată câteva poze după prima zi de activitate. Duminica, in prima parte a zilei, am vizitat Dover Castle, iar dupa-amiaza ne-am jucat cu inflatables – foaaarte distractiv!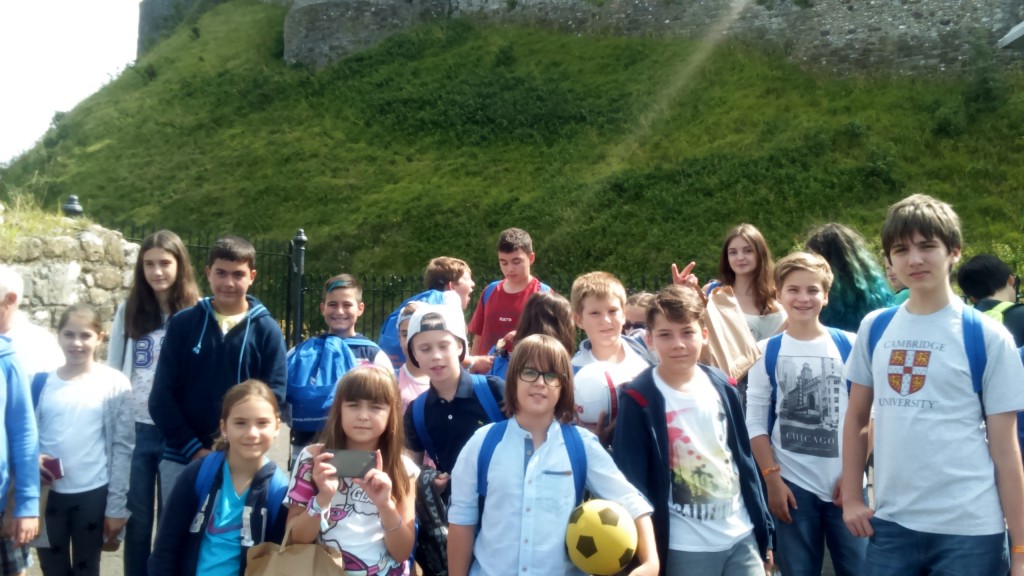 Copiii s- au acomodat foarte bine, le place campusul, si-au făcut prieteni, iar cei din staff i-au lăudat ca fiind unul dintre cel mai prietenoase și politicoase grupuri pe care le-au avut 🙂
Talk to you soon!
Cu drag,
Ileana, Oana si cei 20 de copii din tabara de la Duke of York
P.S. Mai multe poze puteti vedea in albumul nostru de pe Facebook dedicat taberei de limba engleza de la Duke of York School!
Oferta completa de tabere in Anglia, aici: http://www.mirunette.ro/tabere-de-vara/anglia