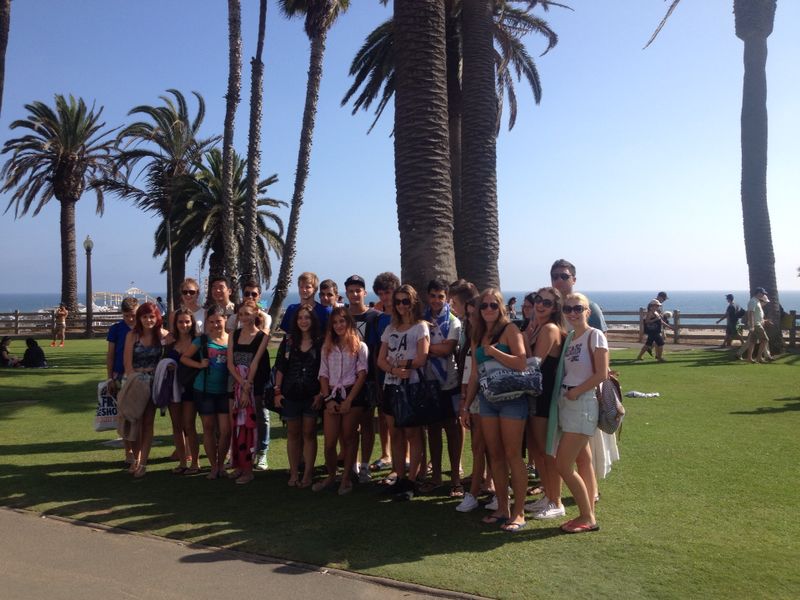 Venice si Santa Monica Beach au fost fantastice! Copiii au inotat, s-au bronzat si au petrecut clipe de neuitat! A urmat vizita la Hollywood, Walk of Fame si cum acest grup de 30 de copilasi este extrem de norocos, am vazut premiera filmului The Expendables 3! Prin fata noastra au trecut rand pe rand Sylvester Stallone, Arnold Schwarzenegger, Mel Gibson si Wesley Snipes! Astfel, am incheiat aceasta tabara extraordinara printre vedete! Maine are loc ceremonia de absolvire a cursului si din pacate tot maine vom spune bye bye L.A.
See you soon!
Catalina & Adriana (group leaders)
Vezi oferta Mirunette de tabere in SUA!
CLICK AICI pentru mai multe fotografii – ultimele poze primite se afla la finalul albumului foto
.