Dragii nostri,
Am inceput ziua cu orele de dimineata 🙂
Dupa masa de pranz am plecat in New York .
Ne-am oprit la Lincoln Center , unde am vazut Opera Metropolitana  si  renumita scoala Jullierd .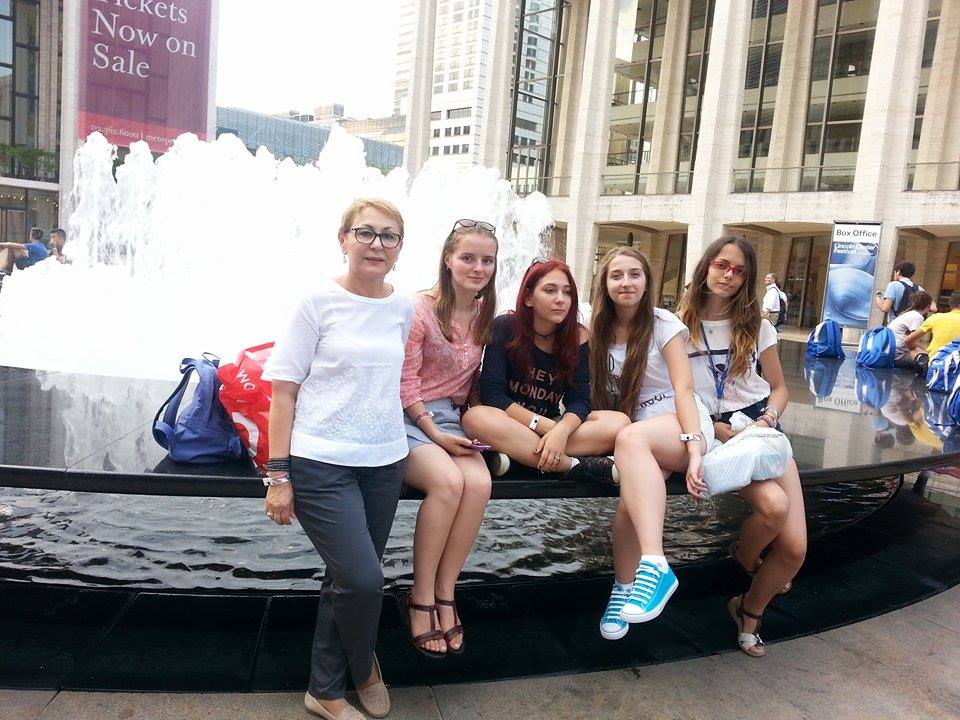 Apoi am avut timp liber sa ne plimbam in zona Lincoln Center inainte de a merge in Bryant Park , unde se desfasoara festivalul filmului in aer liber. Am vizionat filmul impreuna cu peste 2000 de oameni.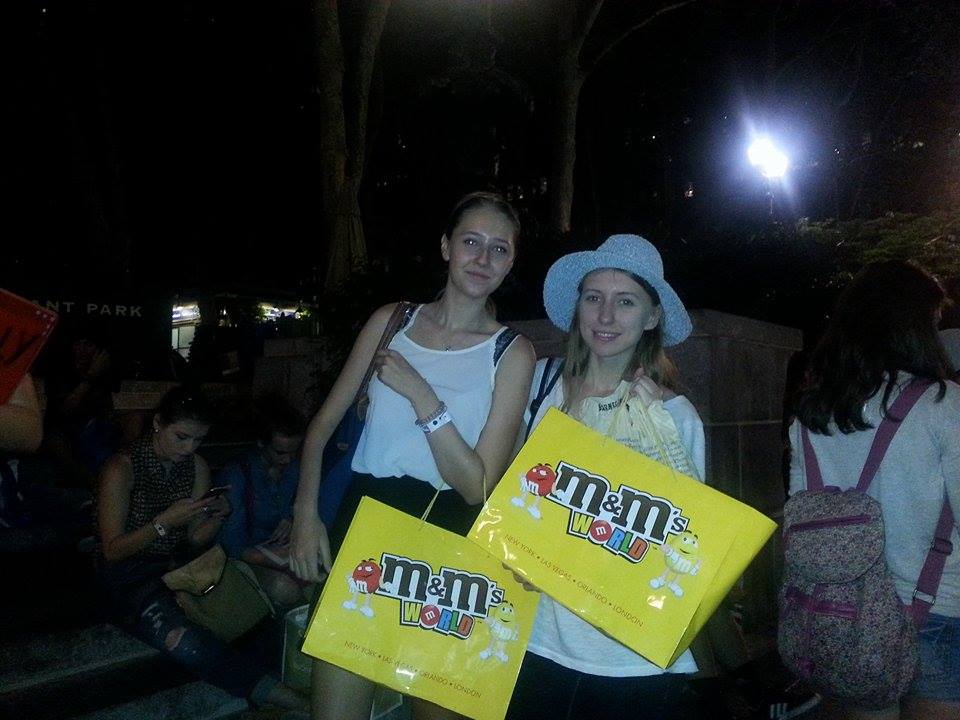 Am avut ocazia de a merge in Time Square noaptea , ceea ce ne-a dat senzatia ca ne aflam intr-un film.
A doua zi dupa-amiaza, am plecat la ora 5 spre New York ,unde am programat vizionarea musicalului " Un American in Paris". Piesa a fost vazuta pe Broadway , in Times Square , unde ne-am bucurat din nou de spectacolul de seara  :).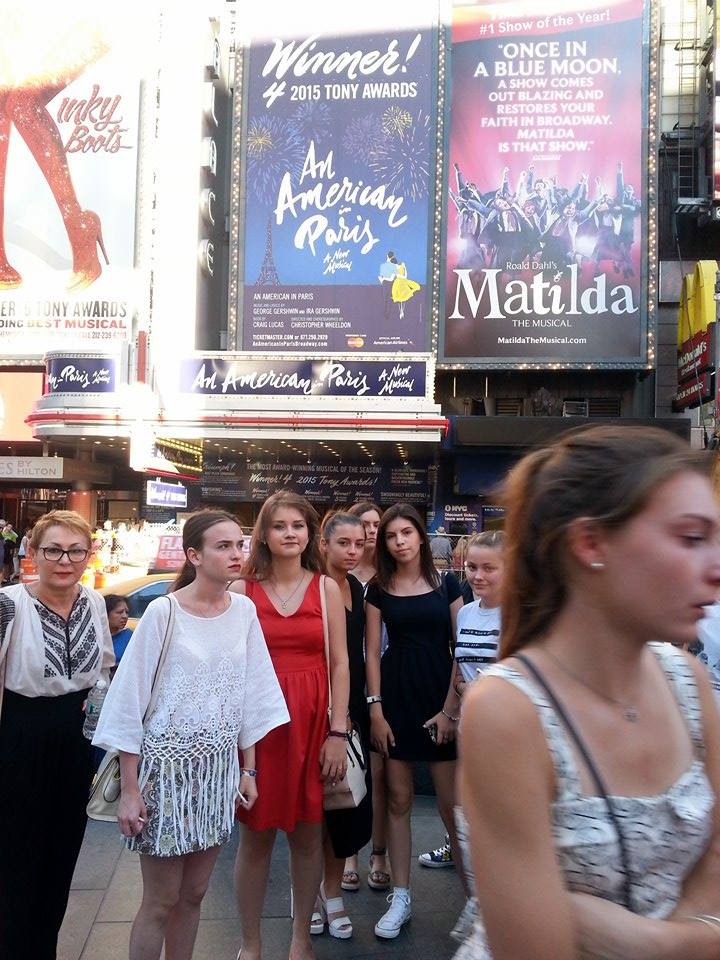 Ne-am intors in campus bucurosi ca am trait si o astfel de experienta :).
Va tinem la curent in continuare cu ceea ce ni se intampla aici….insa va asiguram ca traim momente frumoase in aceasta lume  minunata. 🙂
Keep in touch and enjoy the pictures.
Alina , Daniela si Mirunetii din New York
Urmariti frecvent blogul Mirunette pentru ca vom posta cu regularitate mesajele insotitorilor de grup si poze din tabara! 😉
P.S.: Mai multe poze puteti vedea in albumul nostru de pe Facebook dedicat taberei de limba engleza de la Felician College, NY, USA, 2015 – AICI!
Alege tabere de vara SUA!