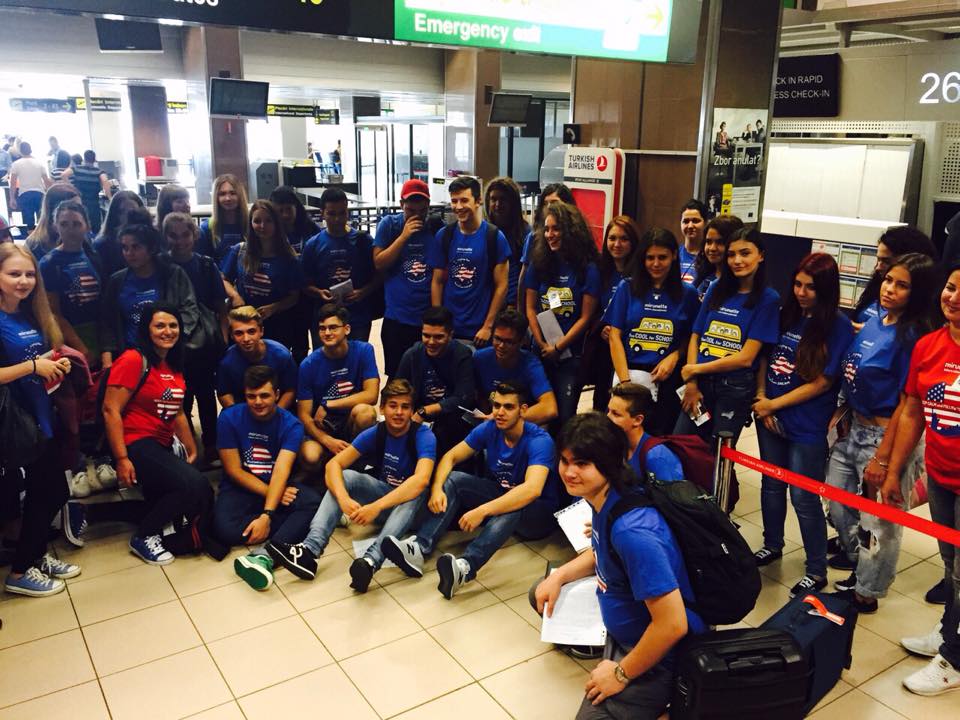 Dragi parinti,
Azi dimineata, cel mai serios mega-grup Mirunette si-a intins aripile spre Los Angeles :D. Suntem nerabdatori sa primim mesajele si fotografiile lor. Abia asteptam sa respiram si noi cate putin din orasul ingerilor :).
Los Angeles, "Orasul Ingerilor", este cel mai mare oras din statul California si unul dintre cele mai cosmopolite locuri din lume. Supranumit "capitala creativitatii", Los Angeles are cei mai multi artisti, scriitori, regizori, actori si muzicieni din intreaga lume, unul din 6 locuitori activand in industria fascinanta a creatiei. Visul american a fost desavarsit in filmele de succes iubite de la Hollywood!
Universitatea California State Fullerton este situata la 30 mile distanta de centrul Los Angeles, in apropierea insoritelor plaje californiene. La aproximativ 30 de minute de Los Angeles, locatia este ideala pentru studentii internationali care vor sa descopere fascinatia Hollywood-ului si alte obiective celebre. Campusul are o suprafata de 236 acri, ofera conditii de cazare si de studiu moderne, este dotat cu piscina, iar palmierii, cactusii si copacii violeti jacaranda insufletesc mediul incantator din campus.
Excursiile memorabile in Los Angeles (Hollywood Tour, Walk of Fame, Melrose Drive, The Sunset Strip, Beverly Hills, Venice Beach etc.), dar si in San Diego, San Francisco sau Las Vegas, reprezinta inca o garantie a 2 saptamani de vis in tabara de limba engleza din Los Angeles, SUA. Suntem convinsi ca intregul grup va trai maretul American dream!
Urmariti frecvent blogul Mirunette pentru ca vom posta cu regularitate mesajele insotitorilor de grup si poze din tabara! 😉
P.S.: Mai multe poze puteti vedea in albumul nostru de pe Facebook dedicat taberei de limba engleza de la California State University, LA, USA, 2015 – AICI!